Belle River Marina
Premium High-Speed Wireless Internet!
Gosfield is pleased announce the availability of high speed, unlimited use, wireless internet at the Belle River Marina!

Flexible and Affordable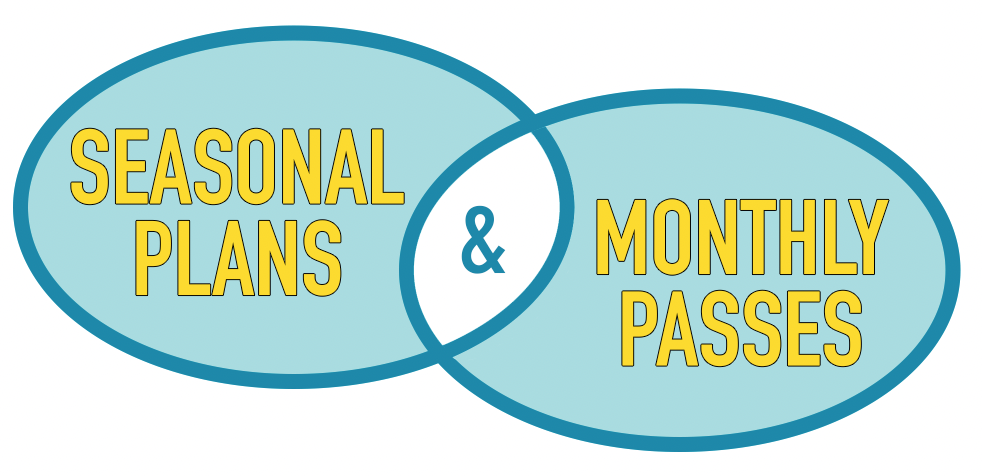 Available May through October, our seasonal or monthly plans provide the power, stability and speed of our fibre network for up to three devices. Play games, browse news or catch up on the latest from your social media friends without driving up your data usage!

Works On Your Favourite Devices
Our service is designed to work with personal computers, laptops, tablets, mobile devices and most major streaming devices like the Amazon FireTV, AppleTV and Roku Streaming Sticks.

You can use virtually any device that is capable of browser-based authentication
*

to continue to enjoy your internet-enabled content.




*Please note, stand-alone "smart" televisions may not be able to connect directly due to the way they authenticate over a wireless network.

For this reason, we recommend you use a streaming device for the best experience.

How It Works

Once you've selected your plan, you'll be given a Voucher with a code printed on it. Simply use your device's Wi-Fi Connection Tool to find the "Marina Wi-Fi" network: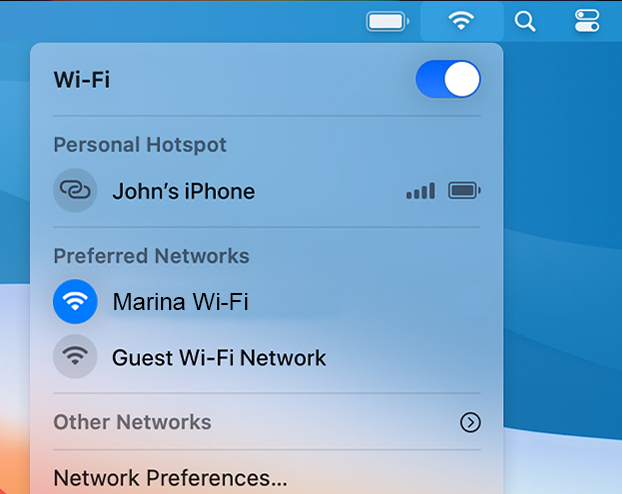 Once you've selected the Marina Wi-Fi network, you'll be redirected to our Portal Page to enter your Voucher Code and access the wireless network: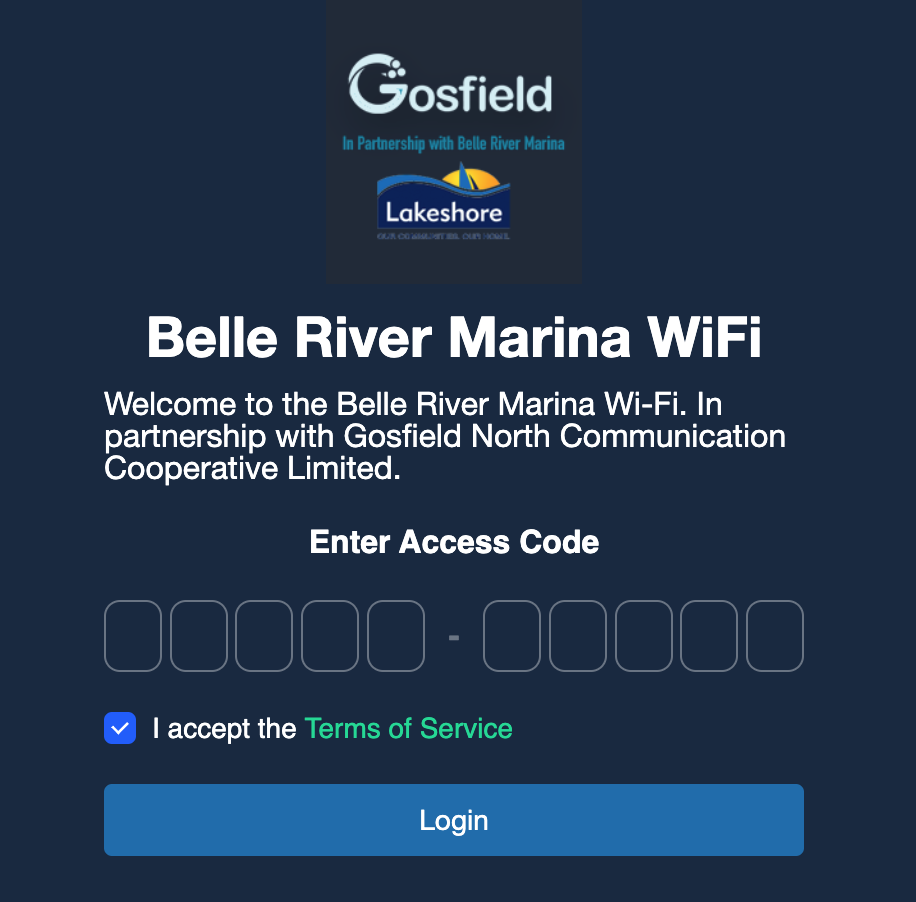 Simply enter your Voucher Code using your keyboard or device remote control, select the "I accept the Terms of Service" checkbox and click on "Login". Congratulations, you're now connected!

We're Here To Help!
To activate your plan or for technical inquiries, please contact us by:

Phone: (519) 839-4734
Email: info@gosfieldtel.ca